Active* Consent Programme
Active* Consent supports young people, teachers, parents and policymakers in building knowledge and skills of consent as a key component of sexual well-being. They work within a positive sexual rights framework to support schools with a programme of culture change and greater openness supporting sexual health promotion. In this project, they will promote active consent communication and prevention of sexual violence and harassment specifically among young people experiencing educational challenges, including pupils from new migrant or immigrant communities.
Citywise Education
Citywise Education works within underserved communities, offering programmes that raise young people's educational aspirations, supporting them to reach their full potential. Citywise serves over 1000 young people each year, with personal development, STEAM and academic based programmes, building on the important work being done in schools to create a community approach to ending educational disadvantage.
DCU Access to the Workplace
DCU's Access to the Workplace programme is a collaborative internship programme established by DCU's Access Service and DCU Educational Trust in 2019 to enhance the employability and career prospects of underrepresented student groups in third-level education. The programme has provided 245 students with summer internships in over 82 companies across Ireland. In 2023, with the support of Rethink Ireland, the project will broaden its reach to include more students and increase the number of employers across Ireland to provide summer internship opportunities.
Fighting Words: Support to DEIS Schools
Fighting Words delivers free creative writing opportunities for primary and post-primary school children covering all genres, through workshops, book projects, writing clubs, and other projects. Creativity and creative writing brings significant impact for children, particularly those experiencing disadvantage, disability and marginalisation. Hundreds of workshops are delivered annually from the twenty Fighting Words locations around the country. Over 240,000 children have participated in Fighting Words activities since it was founded in 2009.
FUSE Anti-Bullying and Online Safety Programme
The FUSE Programme, developed by DCU Anti-Bullying Centre, is the first research-based Anti-Bullying and Online Safety Programme designed to comply with UNESCO's Whole Education Approach to tackle bullying in all its forms and to educate students with regard to bullying and online safety. A key aim of FUSE is to increase reporting and decrease bullying and build capacity in schools to tackle bullying and online safety issues.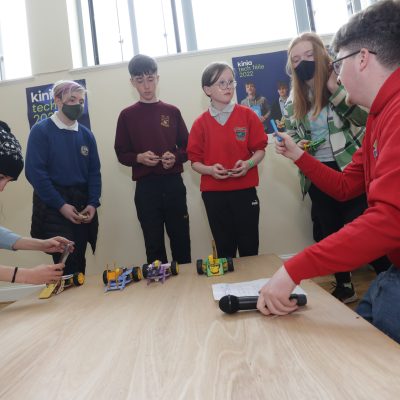 Digital and Green Skills Programme
Kinia is an education focused non-profit charity and social enterprise that wants to ensure future-focused skills and learning opportunities are available for all children and young people. This project aims to equip educators, both teachers and youth workers, and young people with climate-related STEM skills, knowledge and confidence. When young people groups are engaged and involved in the decisions that impact their communities and future – better places are created and everyone benefits.
ParentChild+ Programme
ParentChild+, Early Learning Initiative, National College of Ireland has ensured thousands of children start school ready to succeed. Rethink Ireland supports the expansion of their National Support Centre and scale up ParentChild+ across Ireland. Their vision with Rethink Ireland's support is that ParentChild+ will be the leading evidenced based Home Visiting programme across Ireland, empowering parents as their child's first and best teacher, thereby enhancing children's socio-emotional, literacy, language and STEM skills.
MESP: Moyross Education Support Programme - The Sky is the Limit
Community services such as psychological interventions, speech and language therapy, occupational and physical therapy, employment and housing supports, address the needs of the children and families in a way that meets them where they are rather than the ad hoc manner in which they previously accessed vital public services – a system that they now see had less impact for the children and families. A learner centred approach ensures the voice of the children and families is always listened to.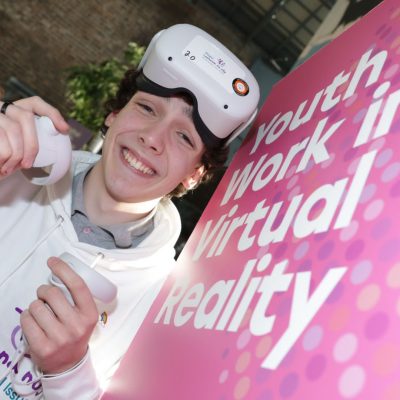 VRóige
Foróige is a youth development organisation that has been working with young people in Ireland for over 70 years by enabling young people to involve themselves consciously and actively in their development and in the development of society.