The Bohemian Football Club
The Pride on the Pitch project provides a safe and inclusive space for LGBTQ+ young people to participate in physical activity and access mental health resources, and challenges discrimination and harassment in the football community. This project delivers a 20-week football training and coaching programme that functions as a safe space for LGBTQI+ young people aged 15-24 to come together to enjoy the mental health and social benefits that football can bring. ​
Childhood Matters
CHIPPS is a multidisciplinary mental health service designed with an attachment and developmental trauma focused approach to target the complex mental health challenges experienced by children exposed to early adverse experiences. The main areas of therapeutic provision include Play/Art Therapy, Cognitive Behavioural Therapy, Individual Psychotherapy and direct work with carers and foster carers.​
First Fortnight
First Fortnight offers creative therapy services, through the modalities of art, drama and music, for young people experiencing or at risk of homelessness. These services are free of charge to support beneficiaries, and for this project, these services will be offered specifically to young people aged 15-24.​
Hair Together
The Hair Together programme is an early intervention programme tackling the social determinants of mental ill-health in young people. Over a 10-week programme, young people are supported by industry volunteers to develop practical hairdressing and barbering skills, alongside evidence-based wellbeing strategies from a psychotherapist to support them to manage mental health, social and behavioural issues. Over the course of the programme, young people are challenged to address limiting self-beliefs and develop their skills in teamwork, time management and self-expression, whilst providing them with a career pathway.​

Involve
The No Shame Mental Health Programme engages members of the Traveller Community to break the shame and stigma of discussing mental health and increase their confidence and emotional resilience. The project has a multi-tiered approach, comprised of diverse, youth-led programmes that are reflective of the different interests of participants and designed to foster social and emotional learning. ​
Liquid Therapy
The 'A Drop in the Ocean' programme blends beach workshops with ocean time through activities such as surfing, bodyboarding, and bodysurfing. The project will be delivered in three Donegal locations; Bundoran, Ballyshannon and Donegal town. Designed with psychologists and psychotherapists, the beach workshops aim to build a toolkit of resiliency in each young person, imparting practical advice that supports each individual in their everyday life, whilst facilitating social connection, physical activity and access to nature.​
ShoutOut
ShoutOut's free educational programme for secondary schools addresses the urgent need for LGBTQI+ inclusive education to promote resilience and positive mental health outcomes for LGBTQI+ young people aged 15-24. The programme is delivered through Youth Workshops, educational resources and support and training. Youth workshops are delivered in classrooms and cover LGBTQI+ terminology and identity, the impact of bullying, and offer access to support. Educational resources for students include posters, reading lists, and storytelling publications. ​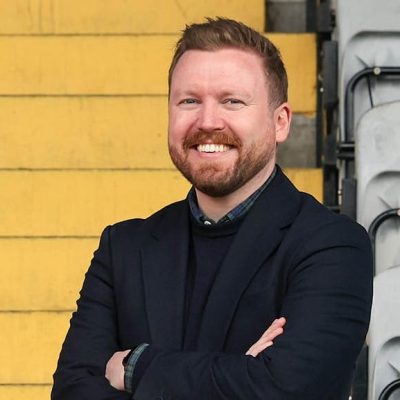 SpunOut
Spunout Academy is Ireland's first mental health and emotional wellbeing e-learning platform that will provide a range of free online course curriculums to equip young people aged 16-24 with the tools to improve their emotional literacy, emotional regulation, and ability to engage with pathways to support. Course content will be youth-informed and directed to meet the needs of marginalised groups. ​
Tacú Ballinrobe Family Resource Centre
The SPACE for Young People project is an early intervention and prevention model working with young people aged 15-24 who have a higher risk of mental illness and social isolation. Operating from the Ballinrobe Family Resource Centre (FRC), SPACE utilises social prescription to provide support on a one-to-one and group basis. ​
Way 2 Work
Way2Work is a wrap-around service promoting and supporting employability to help to improve and maintain the mental health of young people emerging from the Tusla care system and DEIS students. Their mentoring and training programmes support young people with entry into employment, work experience, internships and apprenticeships, as well as acquire new skills including coping mechanisms and mindfulness practices, leading to improved mental health outcomes. ​