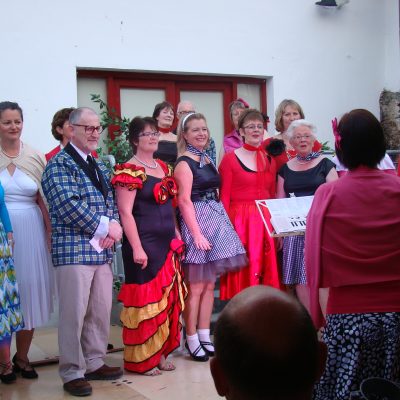 ACM Community Centre
The ACM Community Centre was established 25 years ago in Castleconnell, County Limerick with the purchase of two pre-famine derelict cottages. ACM now runs multiple community events and festivals and enables community initiatives like active retirement groups, card playing, village singers, music classes, IT programs, eHub, a community restaurant, stitching groups, etc. ACM is now hiring a Development Manager to establish a Heritage Centre and an Arts and Crafts Creative Hub.
Education for Sustainability
Education for Sustainability is a dynamic non-profit social enterprise dedicated to elevating climate literacy and driving behaviour change throughout Ireland. Their mission is clear: they strive to equip today's youth with comprehensive education on the climate crisis, empowering them with the knowledge, skills, and tools to effect change and become influential stakeholders of the future. They offer engaging climate literacy workshops and programs to students, teachers, and businesses, aligning with their vision to ensure that every child in Ireland is climate literate by 2030.
Kinship Care Ireland
Kinship Care occurs when relatives and close friends step up to care for children when their parents are unable to do so. This may be due to the death of a parent, substance misuse, mental health issues, imprisonment, or abandonment. Hosted by Treoir, Kinship Care Ireland supports kinship families through the provision of practical information, peer support and by raising awareness of the benefits and challenges of kinship care.
Living Life Counselling
In operation since 1996, Living Life Counselling has provided volunteer-led, mental health supports to those from socially and economically disadvantaged backgrounds. They believe that a lack of financial means should not impede a person's access to counselling. From 1996-2021, 185,062 client hours have been provided to their clients, supporting 17,305 people with their mental health.
Lough Ree Access for All
Lough Ree Access For All is a social enterprise set up in 2020, which provides accessible boat trips, recreation and key supports to people with disabilities from all over the country. The Access project focuses on delivering the positive effects of waterways travel by enhancing the physical and mental health of passengers who access the boats independently by way of a revolutionary new 'roll-on-roll-off' design, akin to a small car ferry where the bow lowers to allow easy access.
ACT (Accelerating Change Together)
"ACT (Accelerating Change Together) is a social enterprise of architects, urbanists and
policy specialists here to help accelerate Ireland's Green Transition. Their vision is an Ireland that is carbon negative, ecologically thriving and social inclusive. They do this by implementing sustainable development, inspiring change at a community level and designing a beautiful future."
Self Organised Architecture
Self Organised Architecture (SOA) was founded in 2018 to promote a new paradigm in Irish housing creation – Community Led Housing (CLH). This approach, found in most European countries, is participatory, non-speculative, and empowers communities of all types to achieve secure, affordable homes. SOA want people in Ireland to understand the power of CLH, and they are developing solutions to release this potential – by working with community-led initiatives across the country, helping them negotiate with developers, financial institutions, local and national government.
Anam Music Therapy
Anam Music Therapy is a social enterprise based in Galway. They provide music therapy services in the community including schools, daycare and respite centres, residential care and community units, hospitals and in people's homes. Their mission is to provide accessible music therapy services to those in most need across the lifespan while increasing awareness of the profession in Ireland. By working in a person-centred holistic way, they offer a proactive approach to address societal healthcare issues.